posted:
16th December 2016, 12:00pm
tags:
Raising RAG's Profile
We have been working hard to raise our profile as the University's student fundraisers. Within the Uni, this has been done by spreading the message of our work to other zones. This has been working as we had the most AU teams and societies involved in RAG Week for years. We have also slightly re-branded so that we are more recognisable. Using our budget to buy posters, leaflets, banners and jumpers has meant that people are recognising our logo and brand on campus. Our social media presence has also drastically increased, gaining us approximately 200 new likes on our Facebook page this academic year (Hull University Union RAG) and gaining us national recognition with our #GivingTuesday posts on both Facebook and Twitter (@hullrag).
In the wider community, we are trying to only shortlist charities who work in Hull for our charities of the semester. We have already raised £770.74 for Canine Partners, of which most is being allocated to Hull local Pam Quick's fundraising for a new puppy to be trained. We still have a Christmas Quiz, Santa Fun Run and stall at the Christmas Fair to raise money for Canine Partners, as well. We also have a donation week in December of food for a local food bank (joint with the Welfare zone) and toys for Hull Children's University and Viking FM's Cash for Kids.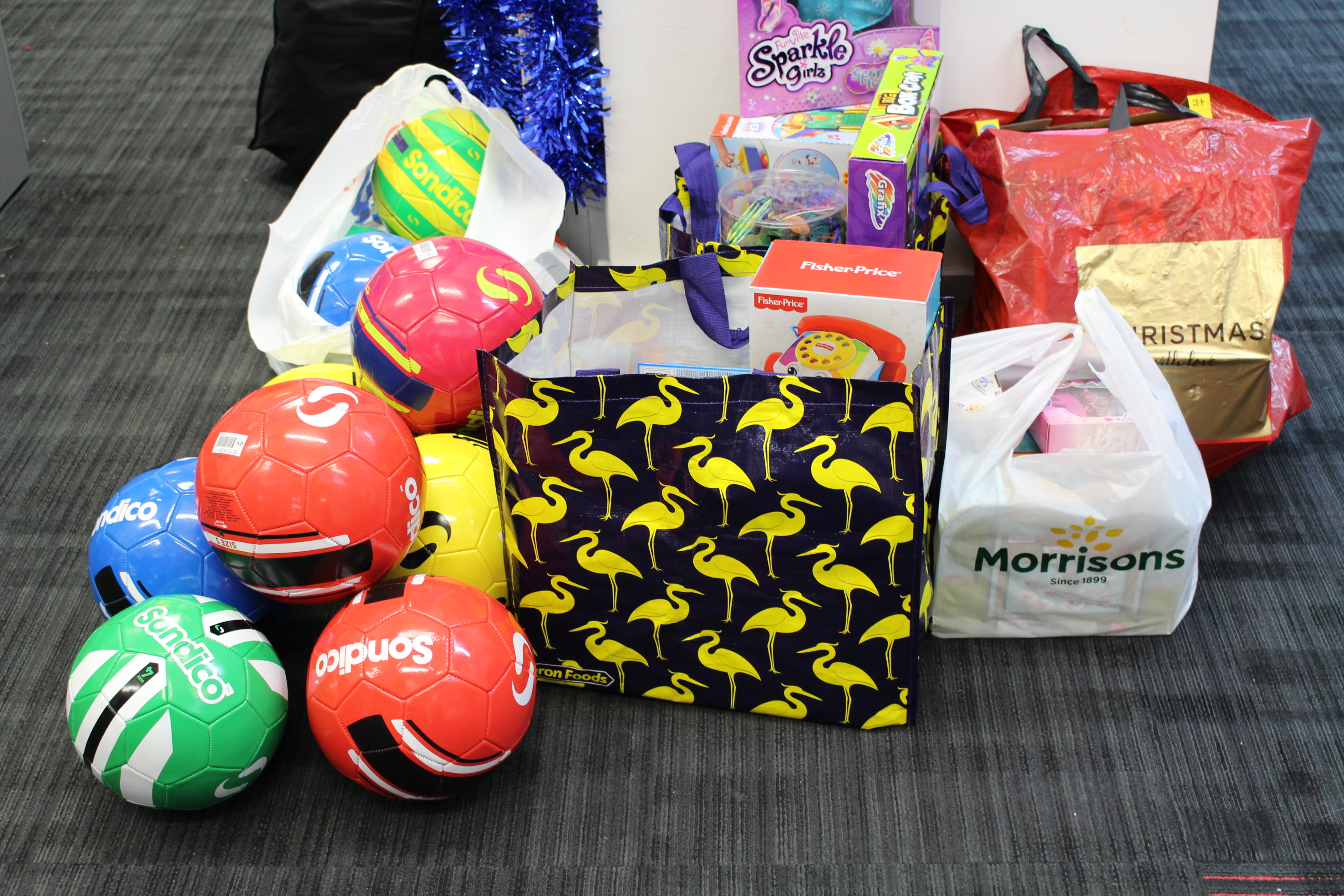 Raising Donations and Awareness
We are on track to have a total of approximately £6000 for this Semester, not including money raised by our Kilimanjaro climbers. Moving RAG Week has been a huge part of this, as that raised £5022.14 alone. Of this total, £1568.82 went to the RAG Week charity Cancer Research UK, and the rest between ten other charities chosen by societies and sports teams. As we received some of the money raised during RAG Week after we had announced our initial total, we decided as a committee to just add the extra onto the Semester total, rather than re-announce. The total for the week is slightly less than last year but we knew that would be a probability when we decided to move RAG Week.
Raising Volunteer Numbers and Engagement
Our aim for moving RAG Week was to increase volunteer engagement and, as we have had volunteers at every single RAG stall and event so far this year, it seems to have worked. We also trialled new events in the week such as the Zombie Run which took a lot of planning, but can now easily be used in future years to raise even more money. In addition to moving RAG Week, we have also introduced a sign-up fee for the first time, of just £1, which has seen us recruit almost 50 dedicated volunteers already, not including Kilimanjaro climbers.
We have started to have volunteers' socials which are proving to be popular, as well as our regular volunteers' meetings. We also have a dedicated volunteer photographer who attends all large RAG events. Our dedicated volunteers often receive nominations for the Union's Volunteer of the Month and they will also be able to purchase RAG jumpers in the new year. The two positions on committee that needed filling at our EGM, Treasurer and Volunteers Coordinator, were both contested, which is also a great sign for the future of RAG.
Kilimanjaro Challenge
Our work on the Kilimanjaro challenge for Childreach International deserves its own section. The whole committee has worked extremely hard to recruit what is currently the largest team in the UK. We had the largest ever first information meeting that the Charity has seen with approximately 80 people in attendance. We currently have 34 people on our team and that is hopefully set to hit 40 this week. We were the first to 30 in the country and the team have already raised over £2000. We were awarded the Most Improved Partner Award at this year's Childreach Awards for our efforts. This kind of achievement has gained us national recognition as a RAG, and is a great advert for the University, as a whole.
Looking Forward
We will be taking a break over the exam period in January but are really excited to get going when we start back. We will be at the fairs during WelcomeFest week and have already shortlisted our charities for Semester Two: Preston Road Women's Centre in Hull, Freddie's Friends in Hull, and The Eye Fund which is a charity set up by one of our student's family. Our fashion show in March is set to be our biggest event of the Semester, open to both students and the public, raising money for The Warren, also a local Hull charity. This is also hopefully going to be supported by the University's Diversity and Inclusion team and in conjunction with the City of Culture Fringe Festival. We also have our Budapest Marathon and Jailbreak to come next Semester so keep your eyes peeled for the purple and white around campus and on social media!
comments powered by